---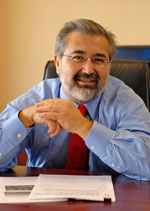 The Asian Century service aims to help you harness the incredible, and continuing, growth in Asia through simple trading strategies designed to take advantage of the exploding revenues of companies doing big business in that region.
Asia stock expert (and Asia resident) Tony Sagami will use names of American companies you're already familiar with. These are household-name stocks with large market caps, big daily trading volume, and highly liquid option chains that could enable you to profit from pops as well as pullbacks — sometimes for years at a time!
Besides U.S. stocks, Tony will cast a wide net and also recommend:
American Depository Receipts (ADRs) of Asian companies traded on a U.S. exchange
Exchange-Traded Funds (ETFs), including leveraged and even inverse funds
Call options
Put options
With each recommendation, Tony will give you easy-to-understand and -execute trading instructions. And when it's time to sell, Tony will send you an alert with everything you need to quickly take profits or preserve your capital should a position take a turn in the wrong direction.
With The Asian Century service, you can expect:
An in-depth trading manual that explains Tony's approach when picking investments, a tutorial on how options work, and an overview of how his strategy can get you positioned for profits all year long
Timely trade opportunities sent to your inbox, cell phone or other mobile device
Live, monthly online video briefings with Tony
Members-only website
And much more!
Plus, our staff of professional customer service representatives will be available to you through our Members-Only VIP Helpline. Although they can't provide individual advice, they'll happily provide fast answers to all your questions about our service and the recommendations Tony makes.